Middle & High School Administration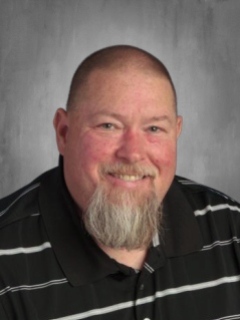 Kyle Randleman
Dean of Students
Prior to coming to ELC I served for many years as the site director for the "Teen Challenge" program at Shedd for a decade, and as a local minister the last three years. I currently lead the "Transform Lebanon" group of local ministers who gather weekly to pray for the power of God to transform and empower our local churches in this portion of East Linn County. I have a desire to assist others in any way I can to further the kingdom.

Educational Background:
AA – Criminal Justice: Linn Benton Community College – Albany, Oregon
BA – Administration: Bellvue University – Bellvue, Nebraska
MA – Theological studies: Life Pacific University – San Dimas, California
Years in Education: 2
Employed at East Linn Christian since 2020
Favorite Scripture:
My favorite scripture is John 3:16, and the whole context of me being saved and spreading the Gospel. "For God so loved the world, that he gave his only Son, that whoever believes in him should not perish but have eternal life."
My Deep Hope: My Deep Hope is to guide us in our identity found in Christ causing us to see the greater mission of the Gospel bringing a Living Hope to reflect on others through Christ full of Love and Grace.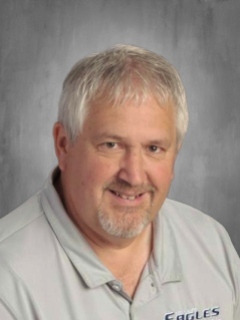 Kenny Gerig
Athletic Director
I enjoy ocean fishing and being involved in athletics. I worked for a couple of years in crowd management at OSU sporting events. I have officiated high school volleyball for 7 years and was honored to be selected twice to work the 3A/4A state tournament. It has been a privilege to be involved for 16 years in Christian education and hopefully have a small part in disciplining young men and women in their Christian walk.

Educational Background:
Bachelor of Arts – Elementary Education: William Penn College; Oskaloosa, Iowa
TSPC license with Endorsements in Elementary - Multiple Subjects; Foundational Mathematics; Reading Intervention; 1998
-Iowa Reading Council Promising Young Teacher of the Year

Years in Education: 25
Employed at East Linn Christian since 2014

Favorite Scripture: Proverbs 16:9
"The heart of man plans his way, but the LORD establishes his steps."
It reminds me that when things don't go the way I think they should, I need to trust God that He is ultimately in control and has a bigger purpose in mind.
My Deep Hope: My Deep Hope is that my students observe God's direction in their lives and tackle each life experience as a personal training opportunity for a greater purpose in His story.