Why Choose Christian Education
Why Choose Christian Education
The choice you make for your children's education shapes them academically, spiritually, and in their worldview and skills. At Christian schools, the faculty and staff are equipped to address each of these developing areas of a child's life. These schools take seriously the responsibility to develop children's minds, but they don't distance God from academics. They know that developing skills in young people are essential to helping them reach their God-given potential.
Christian educators help cultivate a worldview in which God has His rightful place, and they look to the Bible for guidance in answering life's big questions. These teachers enhance children's spiritual development in an intentional, nurturing manner.
Our children are getting ready to move into a global world full of poisonous ideas and destructive worldviews. We have to prepare our children to contend and to follow Christ during these challenging times. The purpose of East Linn Christian is to equip students to use knowledge and their God given talents to serve Christ with passion. They will need a strong foundation to navigate the minefields of college, career, and life in a confused, fallen world.
What does East Linn Christian have to offer?
At East Linn Christian we are dedicated to providing excellent education for preschool through twelfth grade students, preparing young men and women to impact the world for Christ. We are fully accredited by the Association of Christian Schools International (ACSI) and our requirements for High School graduation fulfill those of the Oregon State Department of Education.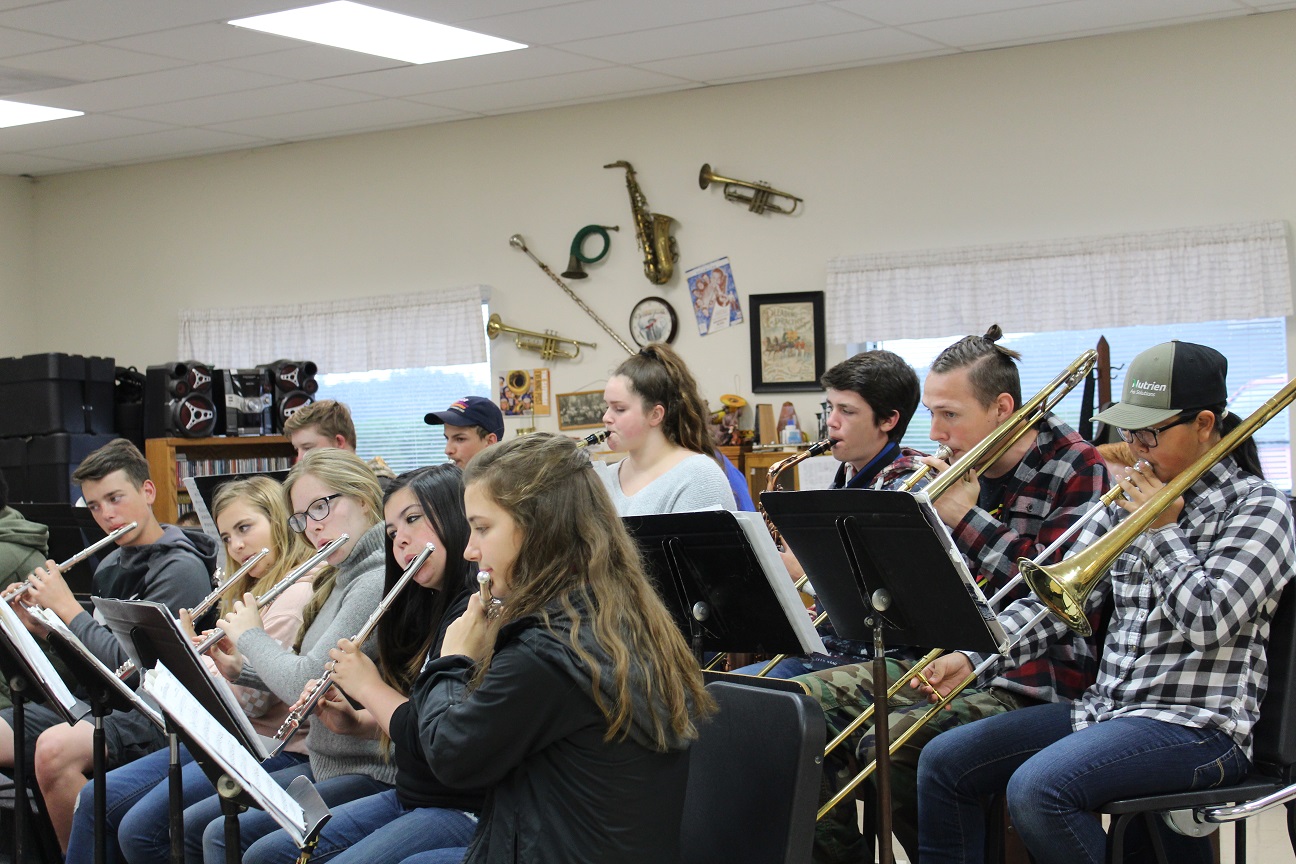 Our faculty's desire is to support students as they discover their calling and challenge them to use their God-given abilities and talents to live with purpose in every area - from academics to athletics, from spiritual formation to service, from extracurricular activities to enrichment opportunities. We strive to keep class sizes small, a 16:1 student to teacher ratio, allowing teachers to invest in their students and provide more personal attention.
Beginning in Preschool, our Bible curriculum lays the groundwork for worldview education. Students learn to view the world through four distinct relationships: with the Creator, each other, ourselves, and with His creation. Through this framework, students begin seeing all reality from a biblical viewpoint and start seeing Scripture as the litmus test for every idea they encounter. Even the youngest elementary students start connecting the dots between what they find in Scripture and how they should think and live.
We also offer a wide variety of extracurricular activities and electives for our Middle & High School students. These activities and electives include, art, music, foreign (world) language, leadership, drama and much more. East Linn Christian is registered as a 2A school with the Oregon School Activities Association (OSAA) and offers a full range of sports including soccer, baseball, track and field, cross-country, volleyball and basketball.
Christian Education Quick Links